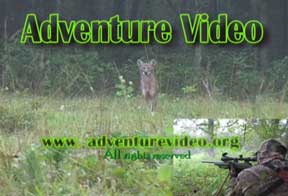 Flash Video Format watch as this wary predator meets her maker ending a local farmers troubles from this Coyote .

We are currently collecting footage for a Coyote video.
Contact Us
if you would like to be included in this film or have ideas for submission.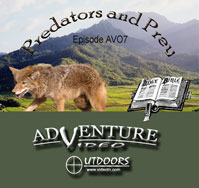 Watch Predators and Prey
This 1Hr. video broadcast compares the techniques used by hunters to that of Satan whom the Bible describes as a roaring lion or predator. This video contains Turkey hunts and Coyote hunts.
Click Here to buy a DVD copy